HummingBad, QuadRooter, Trident: What's the next mobile threat?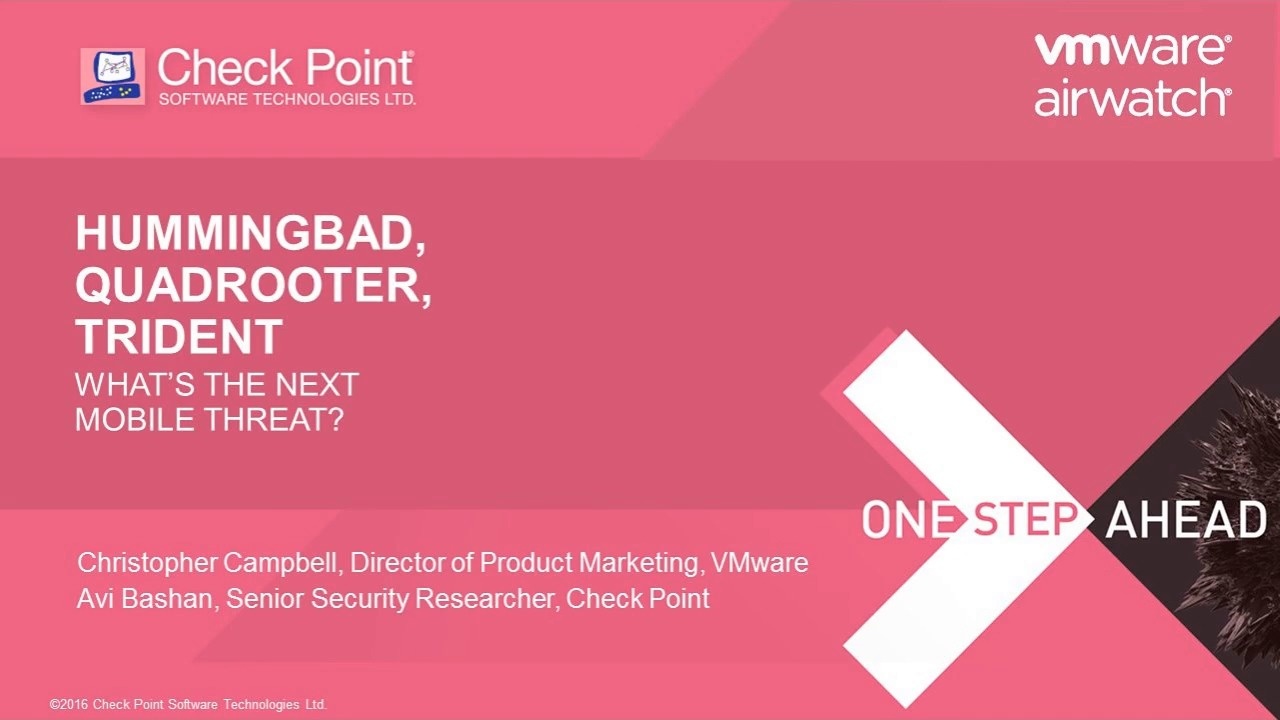 We spend more time than ever our smartphones and tablets, but can we trust them to keep our sensitive corporate information safe? These devices hold treasure troves of valuable data, which keeps cybercriminals hard at work and sometimes ahead of the curve. Sophisticated attacks that exploit vulnerabilities in Android and iOS like QuadRooter and Trident are pervasive and persistent. Mobile malware such as HummingBad have infected millions of phones worldwide. These unique and unknown threats are the ones you should worry about most. Without the right protection, these can expose you and your business to significant risk right under your nose.
Watch this webinar on identifying cybersecurity challenges and how to secure your organization from the device to the data center.